Welding in
Peterborough
MP Welding and Fabrication was established in Peterborough in 1993. We have provided local businesses with an outstanding service they know and trust.
Contact Us
Welding
MP Welding and Fabrication are fully equipped with mig, tig and stick welding plants.
Welding is a fabrication process that involves the use of heat and, or pressure to form a durable joint between two separate pieces of material. Two of the most common welding methods used are TIG Welding and MIG welding. We also do Arc Welding.
We have the ability to weld mild steel, stainless steel, cast iron and aluminium too. As Peterborough welders we are equipped with designated mobile welding equipment to do various site welding jobs including fence and barrier repairs, plant repairs, structural steel assembly and more.
In the past we have welded and repaired rare and hard to find items including classic car gearboxes, fireplaces and vintage machinery.  Experience has given us the knowledge to use the correct consumables and techniques. Call now if you need welders in Peterborough.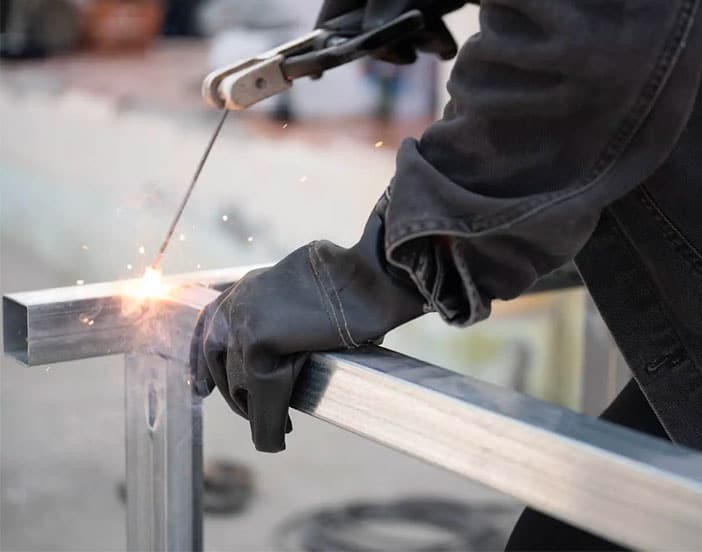 Fabrication
We fabricate mild steel, stainless steel, cast iron, aluminium, copper and brass in our Peterborough workshop.
Reasons to choose MP Welding & Fabrications :
Free consultation
Delivery and installation service
On site and in house fabrication
Elegant solutions to small and large problems
At MP Welding and Fabrication, we provide a comprehensive range of metal fabrication services, we work with a variety of materials to fabricate bespoke products tailored to your requirements.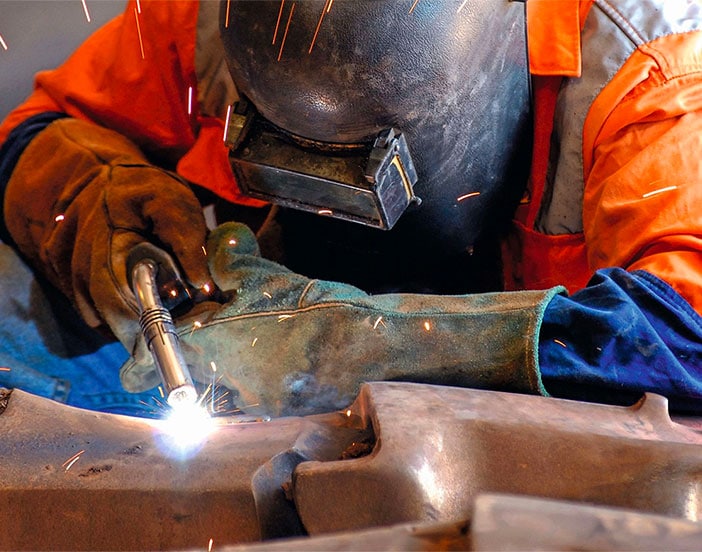 Installation
Erecting and installing fabricated items for customers on site, office or home.
We install bespoke Fence systems and gates –
Wrought Iron
Mesh Panels
Security Fencing
Palisade Fencing
Estate fencing and gates
Bow top fencing
Pedestrian barriers
Vehicle barrier gates
We have done welding work in Peterborough, Yaxley, Market Deeping, Crowland, Wittering, Huntingdon, Corby, Wisbech, Stamford, March, Bourne, and Thrapston.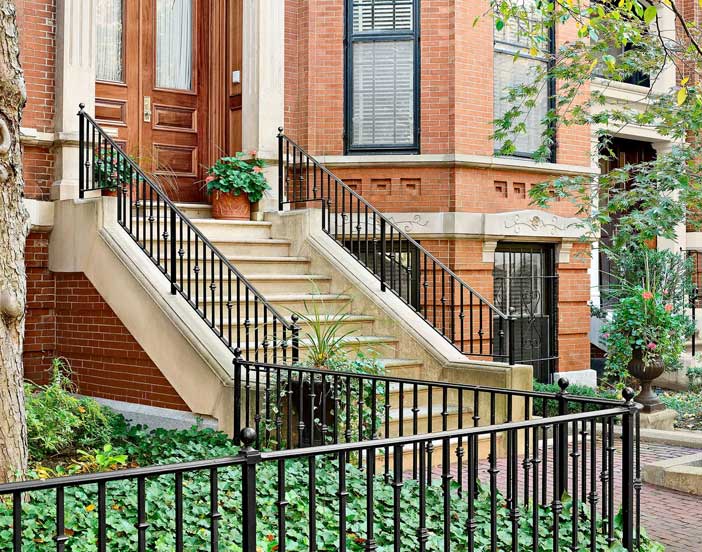 Structural steel beams, made to engineer's drawings and finished in paint, blasted, galvanised, fire resistant coating and delivered to site.
Ducting in stainless steel or galvanised.  Bespoke or off the shelf products supplied and installed. Industrial and school fencing projects accepted.
Balconies and hand railings.  Full structural fabricated and installed to structural engineers' drawings, manufactured and installed safely and to the relevant regulations.
Staircases, and access ladders fabricated and installed to structural engineers' drawings, manufactured and installed safely and to the relevant regulations.
Our Process
The processes involved when working with MP Welding
Frequently Asked Questions
The most commonly asked questions from our customers
1. Do you do large fencing projects?
Yes of course. We are happy to undertake all large welding projects. Our previous projects include large fencing work for schools. Call us to discuss your welding project now on 01733 686696.
2. What is TIG Welding?
Gas Tungsten Arc Welding, commonly called TIG, is a welding process that uses a non-consumable tungsten electrode to heat the base metal and to create a molten weld puddle. An autogenous (no filler metal) weld can be created by melting two pieces of metal together. An external filler rod can be added into the molten puddle to create the weld bead and increase mechanical properties. Like the GMAW process, the molten weld puddle needs to be shielded by an external gas supply. The most used shielding gas is argon.  TIG can be used to weld most alloys.
Typical Uses: Catering equipment, piping systems, vehicles, motorcycles or bikes
3. What is MIG Welding?
Gas Metal Arc Welding, commonly called MIG welding, is a process that uses a continuously fed, solid wire electrode through a welding "gun." The operator pulls a trigger on the welding gun, which feeds the consumable electrode through. An electric arc forms between the electrode and the base material, which heats the base material, causing it to melt, and join.  The molten weld metal is protected from oxides and nitrides in the atmosphere by an externally supplied shielding gas. The most used gas is a mixture of argon and carbon dioxide. The GMAW process can be used to weld a wide range of alloys including carbon steel, stainless steel, magnesium, nickel, copper, silicon bronze and aluminium.
Typical Uses: Small to Large Manufacturing, and Fabrication
4. What is Arc Welding?
Shielded Metal Arc Welding, sometimes called Stick, is a welding process that uses an electrode (welding rod) to carry the electric current and provide much of the weld metal. The electrode consists of a core wire coated in flux.   An electric arc is created across the gap when the energized circuit and the electrode tip touches the work piece and is withdrawn, yet still within close contact, generating temperatures of approximately 3500°C. This heat melts both the base metal and the electrode creating the weld. During this process, the molten metal is protected from oxides and nitrides in the atmosphere by a gaseous shield created by the vaporising of the flux coating. The electrode produces a slag covering on the finished weld.
Typical Uses: Steel Erection and  Heavy Equipment Repair
5. How far away can you work?
We work up to 50 miles from our welding unit in Woodston, Peterborough. Please call us to discuss your project and location. We do our best to deliver a great service.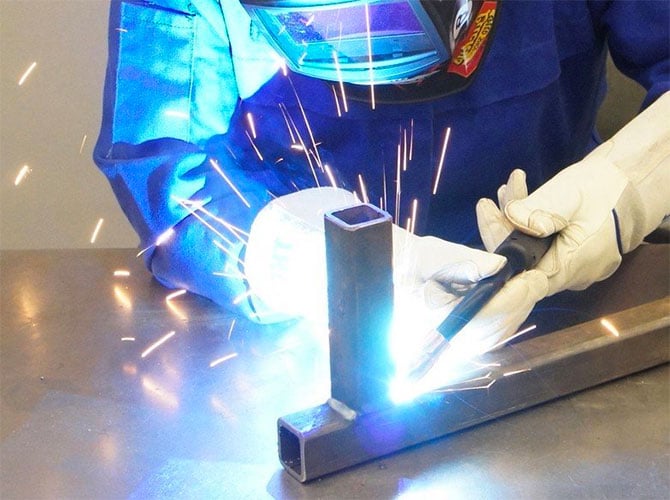 Customer Feedback
We are very proud of the service and quality we provide.